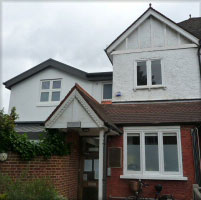 Glebe Road Surgery
1 Glebe Road, Barnes, London, SW13 0DR
Current time is 15:59 - We're open
Telephone: 020 8748 7398
Out of Hours: Contact 111 and your call will be triaged
New Patients
Patients who live in our practice area can register by completing the appropriate forms available in reception or our website. You are asked to show the team some information confirming you live at the address you list on your registration form e.g. bank statement; council tax; utility bill; property rental agreement/contract.  Alternatively a signed letter which vouches for an individual living at an address.
All new patients are offered a health check with a member of the healthcare team to ensure that any required tests are up to date and that we have an accurate note of any repeat medication you may be taking.
Your paper notes may take a number of weeks to arrive but medical treatment is available from date of registration if necessary. Please contact reception for further information.
Registration Questionnaire for children under 6 years of age
Registration Questionnaire for children aged 6-14
Female Adult Registration Questionnaire
Male Adult Registration Questionnaire 
GDPR – Data Sharing Opt Out Form
Change of Personal Details
It is very important that you notify us of any changes of name, address or telephone number –  your mobile number would be very helpful if we don't already have it. We are also currently adding email addresses.
Opening Times
Monday
08:00 until 18:30

Tuesday
08:00 until 18:30

Wednesday
08:00 until 18:30

Thursday
08:00 until 18:30

Friday
08:00 until 18:30

Saturday
CLOSED

Sunday
CLOSED