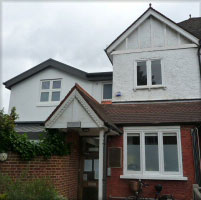 Glebe Road Surgery
1 Glebe Road, Barnes, London, SW13 0DR
It's Wednesday 1:06 PM — We're open
Telephone: 020 8748 7398
Out of Hours: Contact 111 and your call will be triaged
Home Visits
Organise a home visit by calling Reception before 10:00.  Please only do so if you are housebound or genuinely too ill to visit the practice.
The clinician will assess your medical condition and consider whether a home visit is necessary, whilst also deciding the level of urgency.
The Community nursing team visit patients at home if asked to do so by the doctor.  You will be visited at home by a Health Visitor if you have recently had a baby or if you are newly registered with a GP and have a child under five years.
Opening Times
Monday
08:15 - 18:30 (extended hours 18:30-19:00)
Tuesday
07:00 - 18:30 (extended hours 07:00-08:00)
Wednesday
08:15 - 19:50 (extended hours 18.30-19.50)
Thursday
08:15 - 18:30
Friday
08:15 - 18:30
Saturday
CLOSED
Sunday
CLOSED