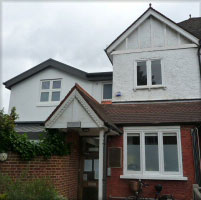 Glebe Road Surgery
1 Glebe Road, Barnes, London, SW13 0DR
It's Saturday 6:57 AM — Sorry, we're closed
Telephone: 020 8748 7398
Out of Hours: Contact 111 and your call will be triaged
Welcome to Glebe Road Surgery
We hope you find the information you are looking for, such as opening hours and how to register. We've also included other useful pages covering a range of health issues and some links to other health care organisations.
Get Well, Keep Well
Our team of healthcare professionals and back-up staff offer a number of clinics and services to promote good health and wellbeing whatever your medical condition.
Join In
We hope you enjoy having a look around the site. Whatever your thoughts, let us know via our feedback function. Comments and suggestions are always a great way of helping us continue to enhance the way we look after you.
Latest News
novel Coronavirus (nCoV) update – 10th February 2020
If you have returned from any of the places listed below in the last 2 weeks or have been in […]
News Archive
This practice contributes to the Clinical Practice Research Datalink
Information in patient records is important for medical research to develop new treatments and test the safety of medicines. This […]
Changes are coming to the Organ Donation Law in England!
From spring 2020, organ donation in England will move to an 'opt out' system. You may also hear it referred to […]
Opening Times
Monday
08:15 - 18:30 (extended hours 18:30-19:00)
Tuesday
07:00 - 18:30 (extended hours 07:00-08:00)
Wednesday
08:15 - 19:50 (extended hours 18.30-19.50)
Thursday
08:15 - 18:30
Friday
08:15 - 18:30
Saturday
CLOSED
Sunday
CLOSED