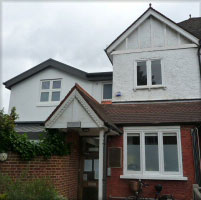 Glebe Road Surgery
1 Glebe Road, Barnes, London, SW13 0DR
Current time is 02:35 - Sorry, we're closed
Telephone: 020 8748 7398
Out of Hours: Contact 111 and your call will be triaged
Latest News (click title to open):
Appointments
THE SURGERY IS RUNNING A TELEPHONE ONLY APPOINTMENT SYSTEM ACROSS ALL CLINICAL TEAMS.  THIS HAS BEEN INTRODUCED TO PREVENT THE SPREAD OF COVID-19 INFECTION IN OUR COMMUNITY.
IF YOU NEED TO SPEAK WITH A DOCTOR OR NURSE PLEASE CALL THE SURGERY AND YOUR PARTICULAR HEALTH NEED WILL BE ASSESSED AND DEALT WITH OVER THE PHONE.  THE CLINICIAN MAY ASK YOU TO PARTICIPATE IN A VIDEO CONSULTATION IF THEY FEEL THAT MAY HELP WITH GAINING BETTER UNDERSTANDING OF YOUR SPECIFIC ISSUE.
PRE-BOOKING APPOINTMENTS
WE ARE NOT PERMITTED TO PRE-BOOK APPOINTMENTS AT THE MOMENT. THIS HAS BEEN MANDATED BY OUR COMMISSIONERS. AS SOON AS WE ARE TOLD THAT WE CAN RE-INTRODUCE ANY FORM OF ADVANCE BOOKING WE WILL UPDATE THIS PAGE.
PLEASE ENSURE THE SURGERY HAS YOUR MOST UP TO DATE CONTACT DETAILS ON RECORD.  LET RECEPTION KNOW IF YOU HAVE CHANGED YOUR MOBILE OR LANDLINE NUMBERS AS WE WILL NEED THEM TO BE ABLE TO ORGANISE CALLING BACK.