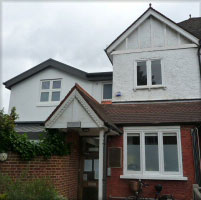 Glebe Road Surgery
1 Glebe Road, Barnes, London, SW13 0DR
Current time is 06:31 - Sorry, we're closed
Telephone: 020 8748 7398
Out of Hours: Contact 111 and your call will be triaged
Latest News (click title to open):
NEW TELEPHONE SYSTEM
In the past eighteen months, having been instructed to switch our appointment system from a face to face model to an all telephone offering, we recognise this has been a challenging time for you to access the surgery by telephone.  Acting on patient and staff feedback we have successfully procured and commissioned a state of the art, web-based telephone system.  We are convinced that with the new software providing us with functions such real time telephone queue management; call back options; voice to email messaging for appointment cancellations and test results our patients will spend less time waiting for calls to be answered, together with routing calls to the relevant team.
We are striving to improve the efficiency of calling through integrating our phone system with our clinical records system. If you have any feedback on your experience of our new system we would value you taking the time to tell us about it.  Please use the online form to send us your feedback.